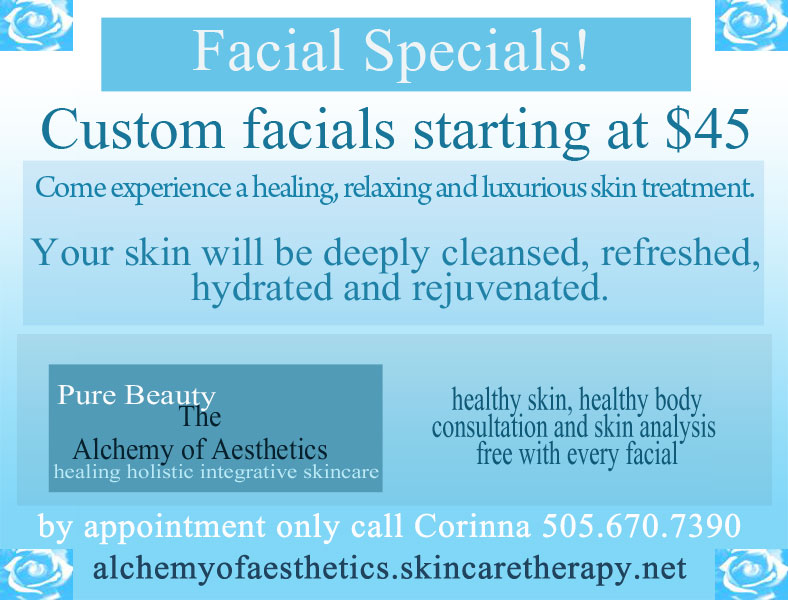 All facial treatments include specialty massage. In my specialty massage, I work with the tissue on a physical and energetic level to stimulate for detoxification and cellular renewal for clearer, refreshed, revitalized, firmer, vibrant, and truly younger looking skin without the use of any mechanical or chemical aids.
Simple Beauty Facial

A half hour treatment focused on your specific needs and/or focused specialty facial massage.

45

Pure Beauty Facial

A forty-five minute custom treatment including cleansing, lymph stimulation, detoxification, refining, extractions, mask and specialty facial massage.

55

Deep Beauty Facial

A sixty-minute custom facial treatment including deep cleansing, lymph stimulation, detoxification, refining, extractions, mask and extended specialty facial massage.

65

Comprehensive Beauty Facial

A seventy-five minute facial treatment including deep cleansing, lymph stimulation, detoxification, refining, extractions, mask and specialty facial massage with the addition of specific treatment and/or massage as needed.

85
Optional Additions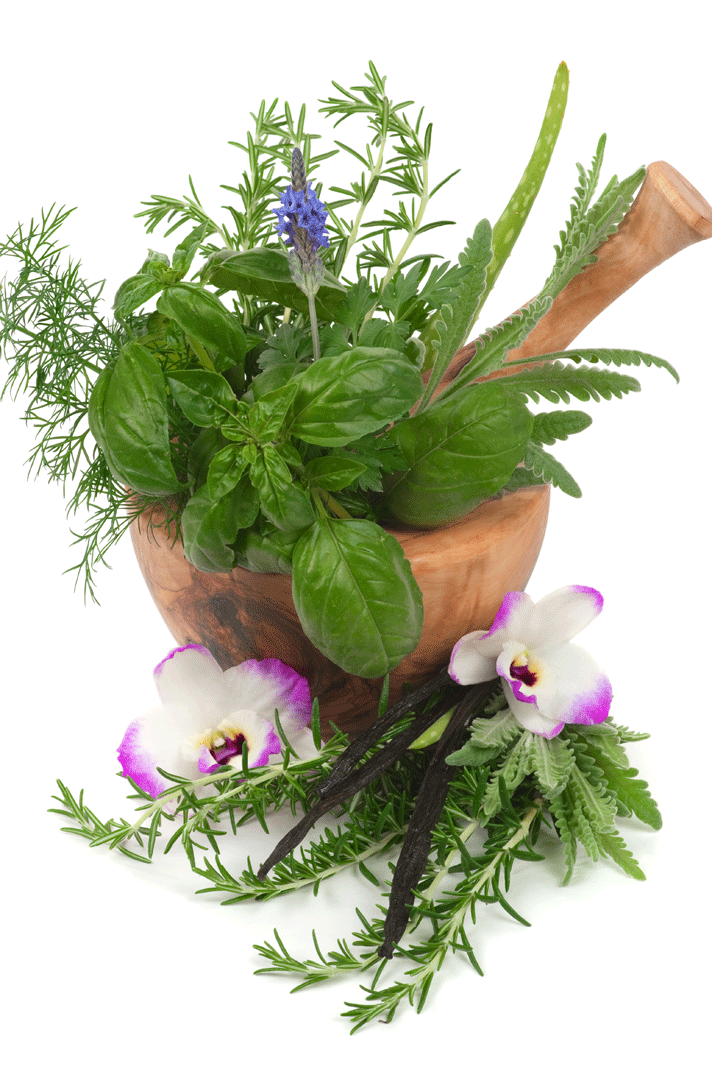 Microcurrent: 30
Microcurrent aids in reducing the signs of aging by utilizing a low level of electricity. These tiny microcurrent impulses trigger chemical reactions at a cellular level to enhance the production of natural collagen and elastin, provide circulatory benefits and work directly on the nerves and muscle fibers. The result is visible firming and smoothing of the skin. Microcurrent increases the production of ATP, your own chemical energy, by up to 500%. It helps tone facial muscles by replicating our own biological currents. The benefits of the procedure include eliminating fine lines, creases, and wrinkles, restoring the glow of youthful skin, visibly firming, contouring and lifting the overall. It tightens sagging jowls, double chins, and cheeks. Microcurrent is a physical therapy modality that has been in use for over 16 years.
High Frequency: 15
Creates a circulation rush in the area reducing puffiness, oxygenating the tissue. Aids in lymphatic drainage and disperses excess fluid while increasing blood circulation, and fading dark under eye circles resulting in a fresher, brighter, more youthful looking appearance.
Reduction in enlarged pores & blackheads, cleaning out unwanted debris and toxins, allowing the pore to regain natural size. Improves acneic skin conditions. Gently cleanses the skin of acne-causing bacteria and unwanted toxins while making the skin more receptive to topical application of nutrients. Softening of Fine Lines, wrinkles, and sagging Skin, increase blood circulation, which in turn nourishes the skin's surface and renews underlying cells, promoting increased collagen production.
Ultrasound/Ultrasonic treatment: 20
Loosens and removes oil, dirt and cellular debris from follicles for cleaner, healthier skin. Pain-free, gentle and completely non-invasive. Reduces puffiness and helps firm the skin. Restores skin to a smooth, youthful glow and maintained with regular treatments. Harmlessly exfoliates the top layer of the skin for a clearer, healthier complexion without causing redness or irritation associated with standard microdermabrasion. Improves blood circulation and skin elasticity. Helps to remove oxidized waste material from the skin which in turn increases cell regeneration. Soothes inflammation and speeds wound healing. Increases moisture retention. Improves acneic skin and scarring conditions. Reduces pore size. Increases product penetration.

Tinting
Lash tint 16
Brow tint 15
both together 30
| | |
| --- | --- |
| Waxing | |
| Brow clean up | 13 |
| Lip | 13 |
| Chin | 13 |
| Brow shaping | 19 |
| Body | |
| Underarm | 20 |
| Half arm | 20 |
| Full arm | 35 |
| Half leg | 30 |
| Full leg | 45 |
| Bikini | 40 |
| Back or Chest | 40 |
| | |
All facial services include full consultation. Take charge of your health and beauty today with professional skin care.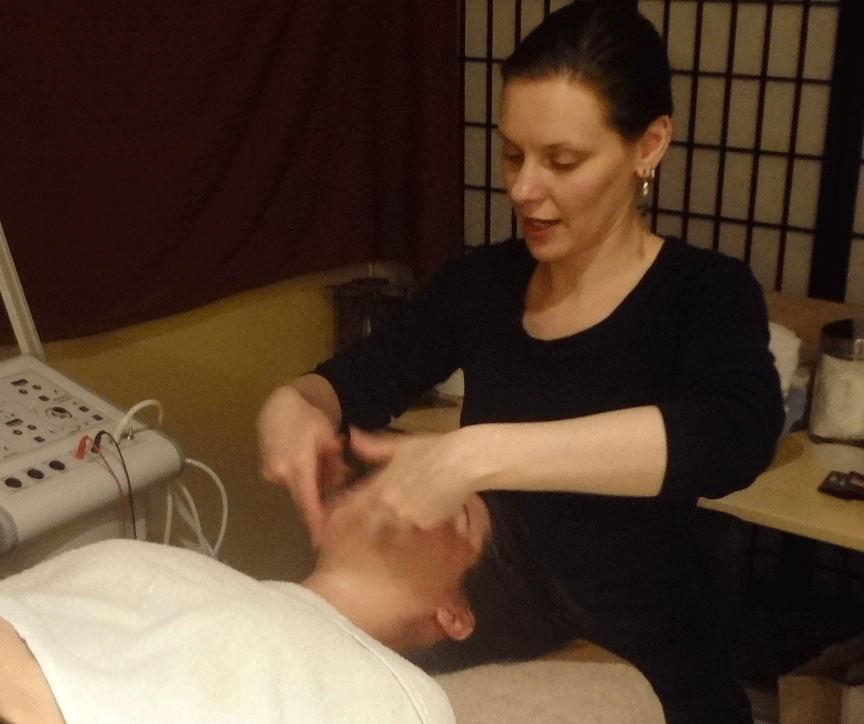 * waxing/add-on prices subject to change